CocoRoo Natural SKin Care
Regular price
$86.80 USD
Sale price
$59.95 USD
Unit price
per
Sale
Sold out
This 4-Pack includes our best selling Total ReJAVAnation coffee scrub and all three of our USDA Organic Extra Virgin Cold-Pressed Coconut Oil moisturizers! (Original, Lavender, and Peppermint)
Total ReJAVAnation Coffee Scrub is an amazing all natural exfoliator made with organic Arabica coffee beans.  The caffeine from coffee beans has been used to target cellulite, eczema, stretch marks, and other skin conditions.  We combine fresh organic coffee beans with sweet almond, macadamia nut, and coconut oils- cold-pressed to perfection and loaded with antioxidants!  The FIRST all natural coffee scrub in an easy squeeze tube.
Exfoliates, smooths, and moisturizes, with a wonderful coffee aroma you will crave! Experience the benefits of natural exfoliation with Total ReJAVAnation face and body coffee scrub.
CocoRoo Moisturizers provide all day moisturizing protection that nourishes the skin and are loaded with anti-oxidants!  Like every part of our body, skin responds to care and attention. Love your body, heal your soul.
CocoRoo Moisturizers are made with organic cold-pressed coconut oil.  Macadamia nut oil is added for its ability to be absorbed quickly by the skin without leaving a greasy and heavy feeling.  Those are literally the only TWO ingredients in CocoRoo's Naturally Naked.  Lost in Lavender and Mint Condition are infused with organic essential oils.
Key Points:
Made with Simple & Pure Ingredients - 100% Natural
No Chemicals or added water - No Greenwashing
100% Edible Ingredients 
All oils are cold-pressed
Kid Safe
Vegan Friendly
Cruelty Free
Certified Woman Owned
Made with love & integrity in the USA
Featured on "The Talk" on CBS as a Beauty Must-Have
 Popular uses:
Dry Skin
After sun and sunburn relief
Make-up Remover
Shaving
Oil-pulling
Rough Heels
Dry Elbows
Soften Skin
Deep Hair Mask
Scalp Oil
Itchy Skin Relief
Cracked Lips
Brighten Tattoos
Beard Oil
Massage Oil
Total ReJAVAnation Ingredients: Cold-Pressed Almond Oil, Organic Arabica Coffee Beans, Cold-Pressed Macadamia Nut Oil, Organic Cold-Pressed Coconut Oil, Silica
Naturally Naked Ingredients: Organic Virgin Cold-Pressed Coconut Oil, Cold-Pressed Macadamia Nut Oil
Lost in Lavender Ingredients: Organic Virgin Cold-Pressed Coconut Oil, Cold-Pressed Macadamia Nut Oil, Organic Lavender Oil
Mint Condition Ingredients: Organic Virgin Cold-Pressed Coconut Oil, Cold-Pressed Macadamia Nut Oil, Organic Peppermint Oil and natural menthol
4 - 8 oz tubes
View full details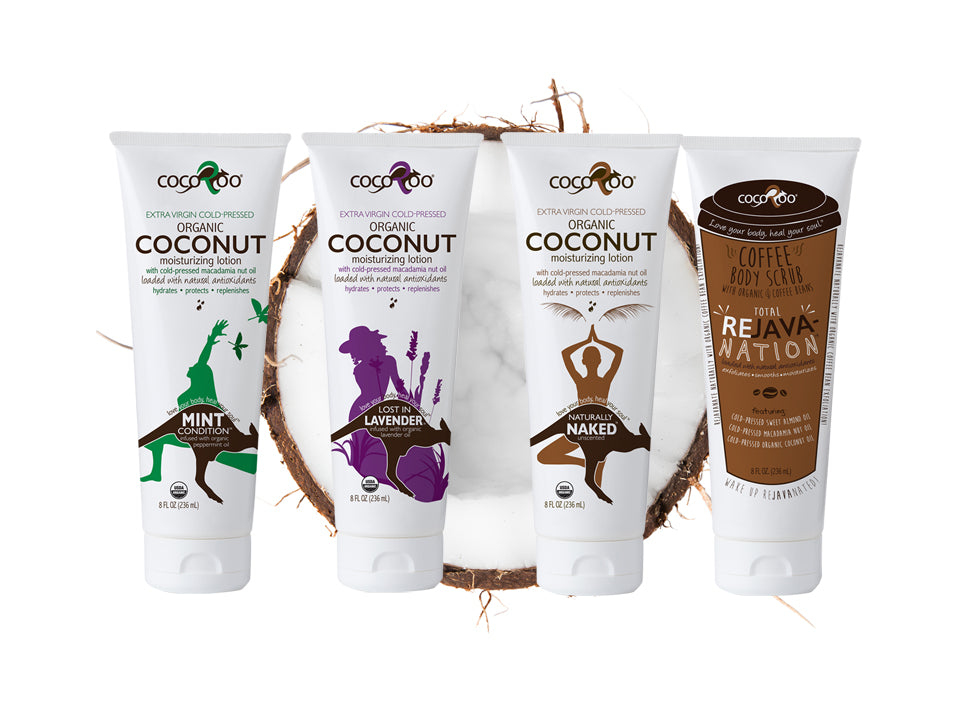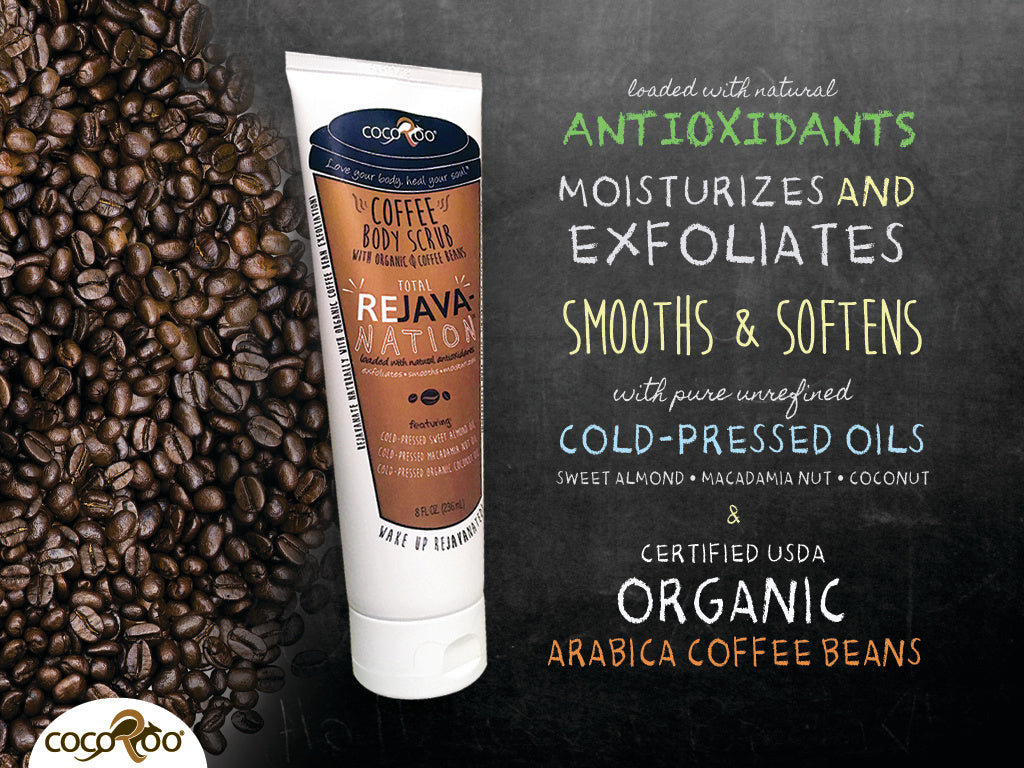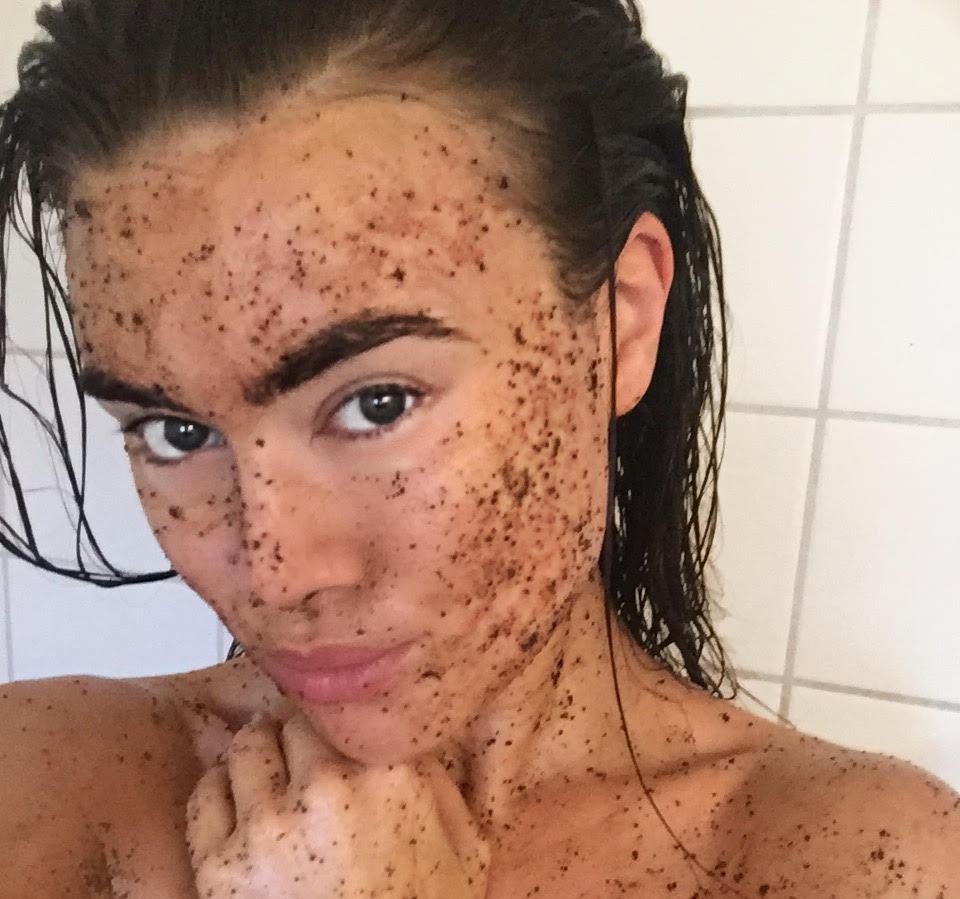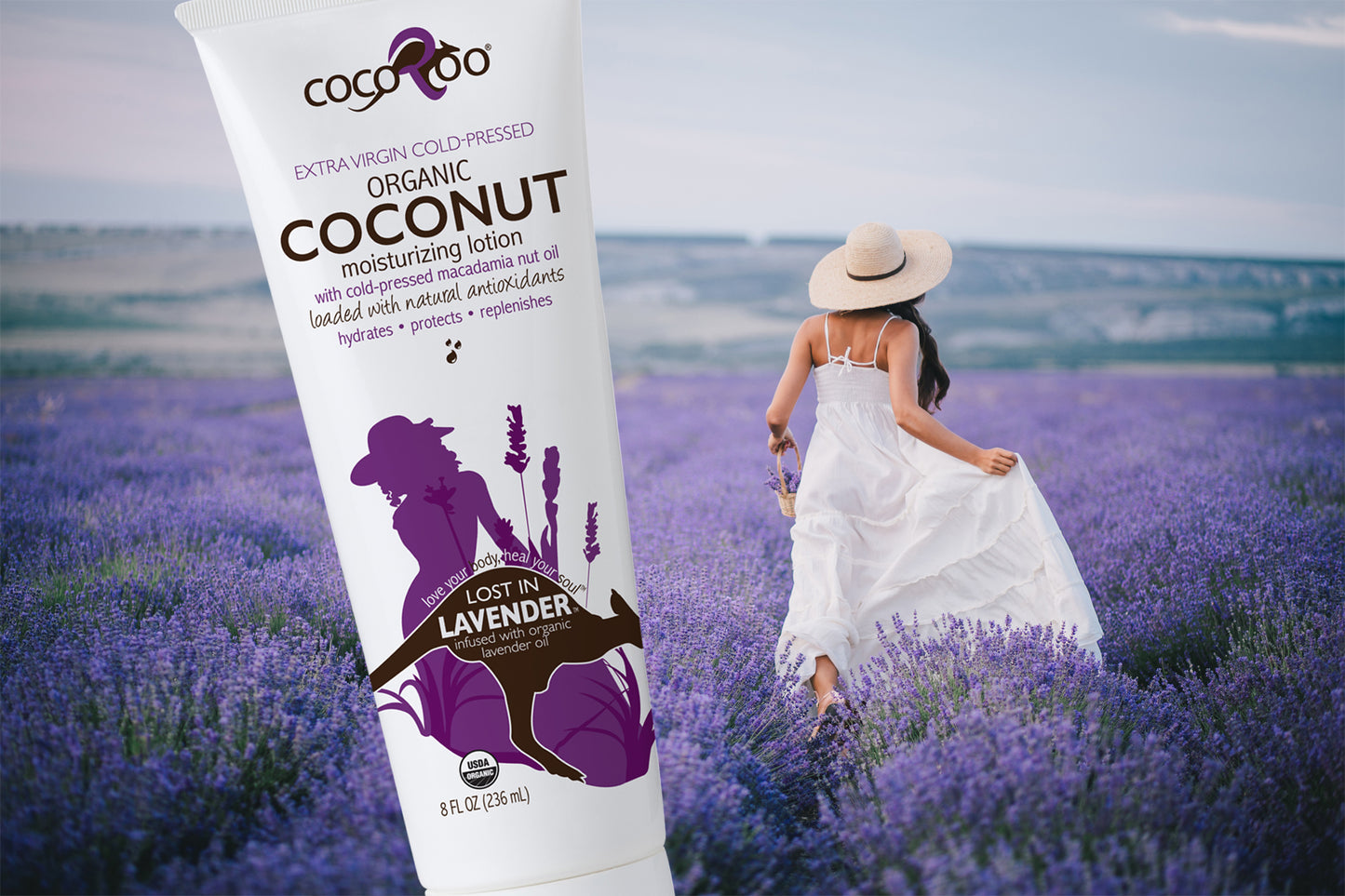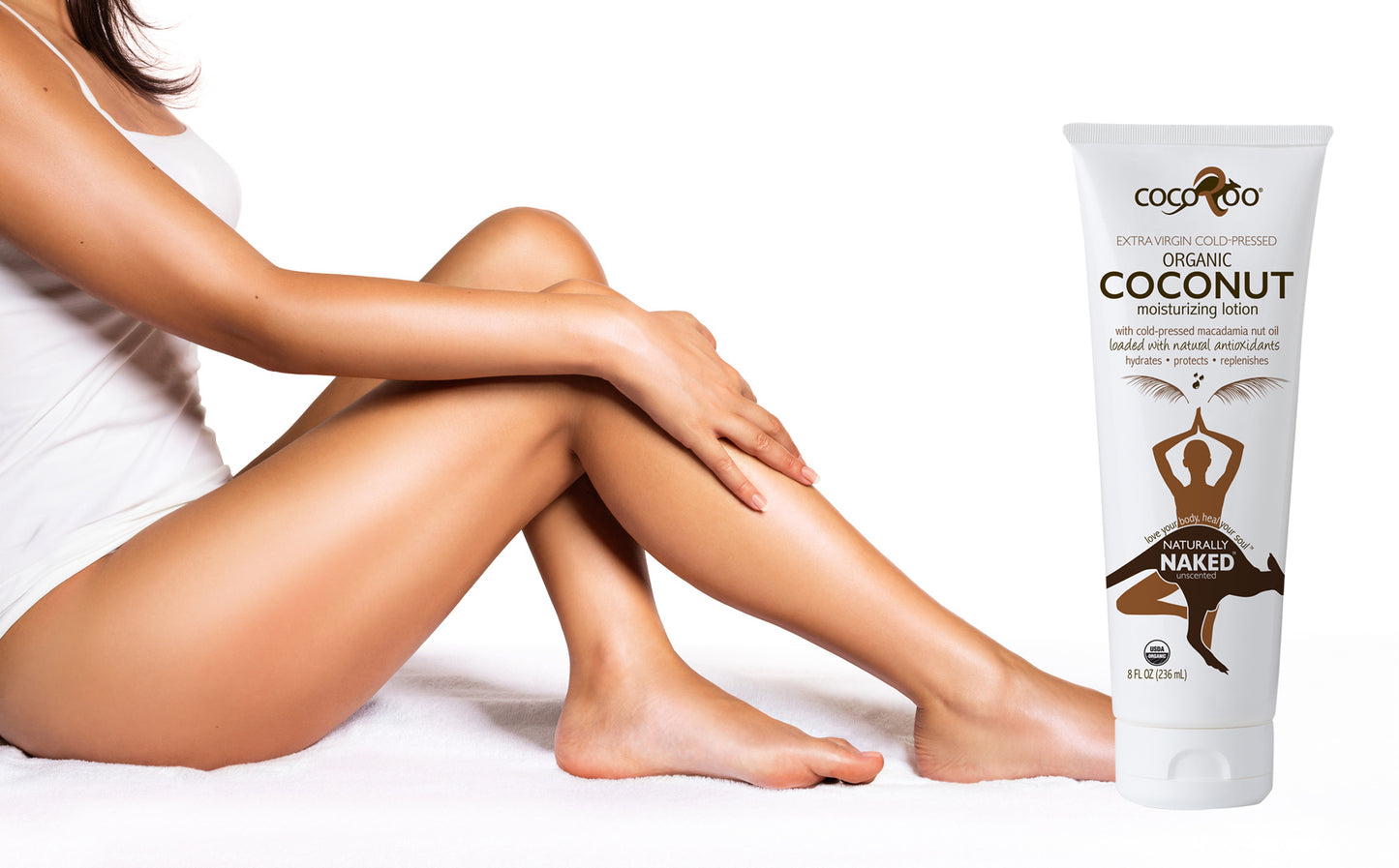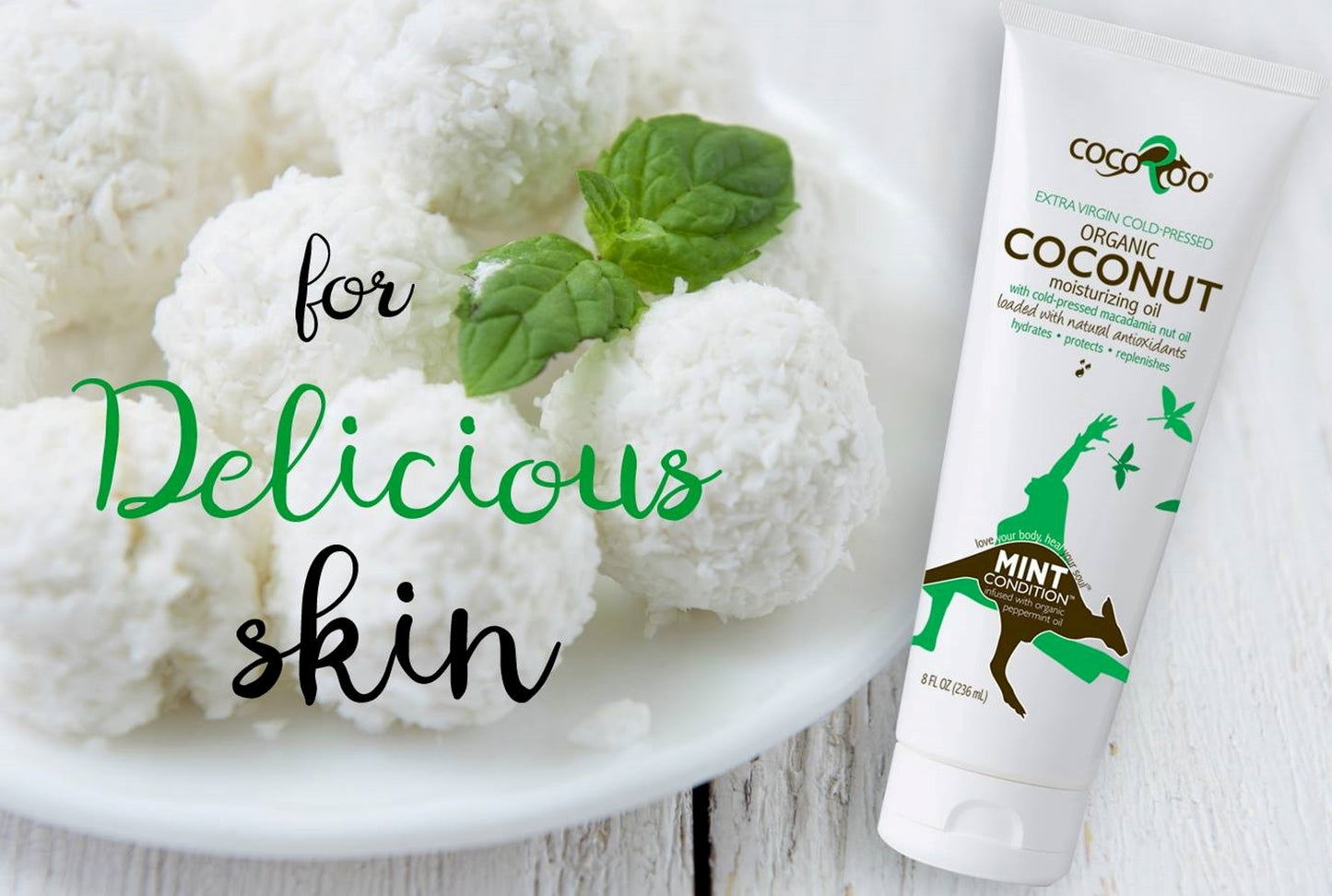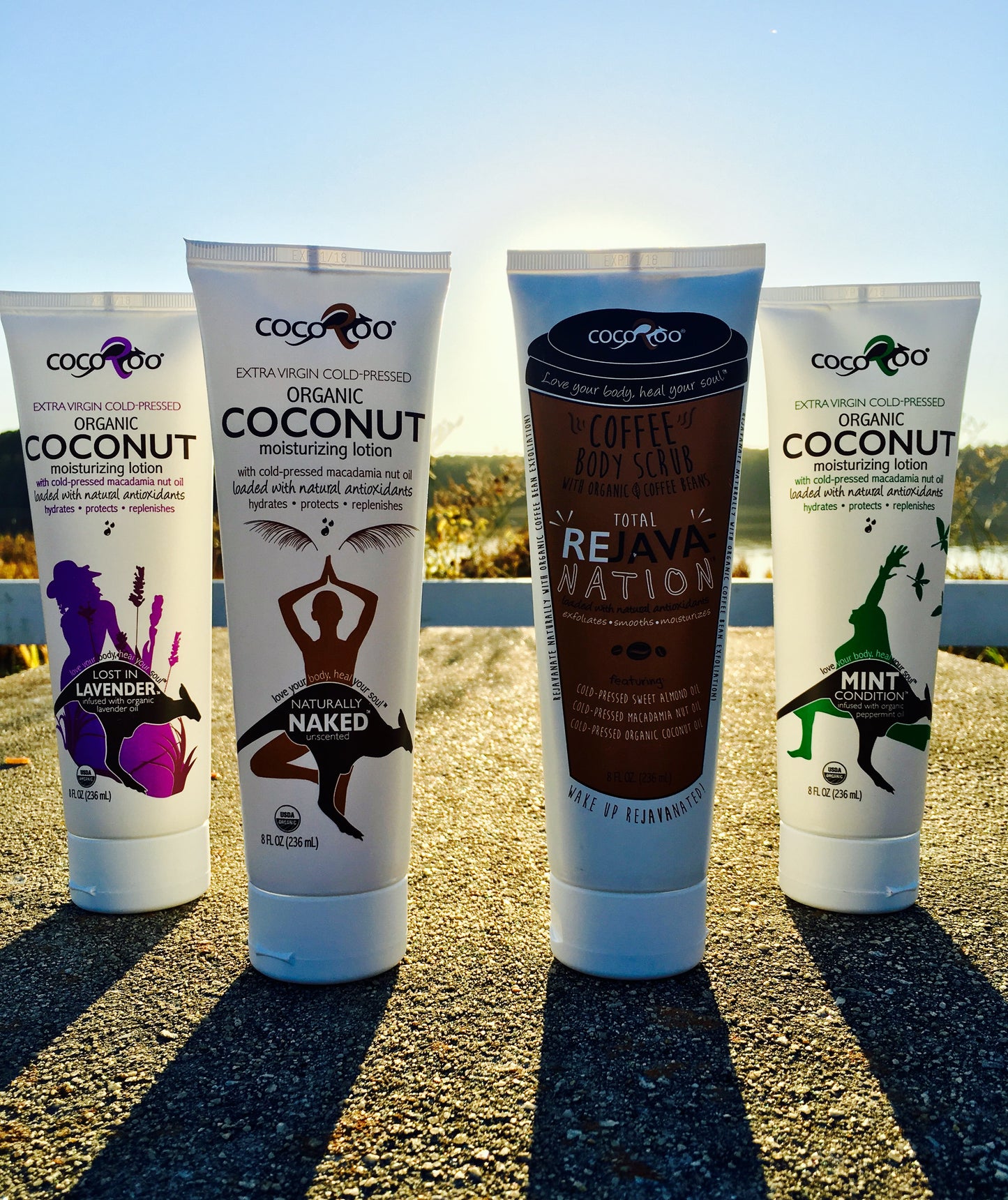 The Ultimate Set 😍❤️
The coffee scrub alone made this set SOOO worth it for me! I love a good body scrub, especially before I shave, but this coffee scrub is so much better than any other one I've ever tried! The next closest one it compares to is the REN Sugar scrub; but a jar of that is more expensive than this whole set! The scrub exfoliated my body, but left a nice residual oil that made shaving a breeze!
The coconut oil moisturizers have so much versatility; and I planned on using them as a shaving oil after the scrub....but I didn't even need to, my skin was so silky and soft 😍
I've been using the lotions in so many various ways, my hair, face, chapped lips, and of course my body!
I think the Lost in Lavender one has to be my favorite so far❤️
CocoRoo® Complete Care Pack plus FREE USA SHIPPING!